Justine Larbalestier - Author Guest of Honor
Justine Larbalestier writes novels for teens. She is best known for her Magic or Madness trilogy: Magic or Madness, Magic Lessons and Magic's Child, which won the 2007 Andre Norton Award for best YA Science Fiction and Fantasy and landed on many other short lists for awards and recommended reading lists.
Her non-fiction book The Battle of the Sexes in Science Fiction was nominated for a Hugo Award for best related book and she also edited a collection of stories and essays called Daughters of Earth (Feminist Science Fiction in the Twentieth Century) which won the William Atheling Jr. and Susan Koppelman Awards.
She was born in Sydney, Australia and, with her husband Scott Westerfeld, splits her time between Sydney and New York, as well as San Miguel de Allende (Mexico), Dunedin (New Zealand), Buenos Aires (Argentina), or wherever else strikes their fancy.
Her forthcoming novel, The Ultimate Fairy Book, will be out in September 2008.
Justine Larbalestier's Links
---
Scott Westerfeld - Author Guest of Honor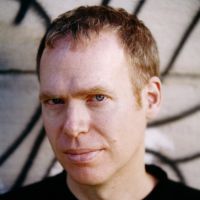 Scott Westerfeld is the author of five novels for adults and ten for young adults, including The Risen Empire, Peeps, the Midnighters trilogy, and the New York Times bestselling Uglies series. His books have won the Philip K Dick Special Citation, the Aurealis Award, the Victorian Premier's Award, and have been named NY Times Notable Books and Summer Reads, BBYA Top Ten Children's Books of the Year, and made the Andre Norton and Ditmar shortlists. He has contributed nonfiction to Nerve, BookForum, and the scientific journal Nature, and published short fiction on scifi.com and in the Magazine of Fantasy and Science Fiction. His upcoming fourth book in the Uglies trilogy, Extras, will be released on October 2, 2007.
He was born in Texas in 1963, graduated from Vassar College in 1985, and has worked as a teacher, textbook editor, game designer, and composer. He is married to the Hugo-nominated writer Justine Larbalestier, is a permanent resident of Australia, and splits his time between New York and Sydney.
Scott Westerfeld's Links
---
Carl Lundgren - Art Guest of Honor
In 1965, at the age of 18, he was co-chairman of the first multimedia convention ever held, The Detroit Triple Fan Fair, (comics, movies, and science fiction). In 1967, he discovered Gary Grimshaw doing posters for a Detroit concert venue called The Grande Ballroom. Gary gave him a job and he created posters for such bands as The Who, Pink Floyd, and Jefferson Airplane and more. In 1974, he became a science fiction and fantasy illustrator, painting almost 300 book covers. He was also a founder of ASFA and was nominated for a Hugo Award. In 1987, he quit working for publishers and started his Fine Art career. In 2001, he started worshipping computers. His autobiography, Carl Lundgren, Great Artist, was published in 1993.
After 23 moves and 7 states, Carl lives in Detroit with his first (and second) wife Michelle. He has 2 daughters and a cat named Roswell.
Carl Lundgren's Links
---
Kevin M. Dunn - Science Guest of Honor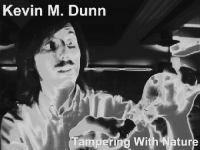 Our Science Guest of Honor this year is Kevin Dunn. Kevin is an accomplished mammoth hunter, gifted Shakespearean actor, talented bagpipe player, experienced Magician, and is currently working as a professional soap maker- or, according to his C.V., researching the chemical problems faced by soap makers since the substance was discovered some 3000 years ago.
Kevin received his B.S. in Chemistry in June 1981 from the University of Chicago. While working as a Research Assistant at the University of Texas, he earned his Ph.D. in Chemical Physics. He is currently employment by the Department of Chemistry, Hampden-Sydney College. Also, Kevin is involved with the High Energy Amateur Science Group, a collection of "Boy and Girl" scientists who never quite grew up and are enjoying their prolonged childhoods building Tesla Coils.
Kevin's Links
---
Throwing Toasters - Music Guest of Honor
Throwing Toasters is a comedy rock band that has played at clubs and colleges all over the United States. In 2003, they played a sold out show at the Tokyo Dome in Japan and in 2007 they were the opening act for "Weird Al" Yankovic on his STRAIGHT OUTTA LYNWOOD tour. While all this is impressive, it's the fact that whether or not Throwing Toasters is actually a band that makes them one of the most talked about acts in Comedy Music. Even though lead singer/songwriter/ guitarist Grant Baciocco insists that there are other members of the band, no one has ever seen them and they have never appeared at any live shows, leading one to wonder if the rest of the "band" are merely figments of Grant's imagination. What you can't deny though is that a Throwing Toasters concert is a hilarious, high energy affair that you will not soon forget. In addition to Throwing Toasters, Grant Baciocco is the writer, producer and star of the award winning podcast, The Radio Adventures Of Dr. Floyd as well as the host of the official podcast of The Jim Henson Company. He lives in a tiny one bedroom apartment in Burbank, CA with his pet plant, Yorgi.
Throwing Toasters' Links
---
The Roving Pirate Party - Fan Guests of Honor
The Roving Pirate Party is a scurvy crew of long-time area fans who sail the seas of ConFusion dispensing RUM, SODOMY, and THE LASH -- err, I mean RUM, SNACKS, and ARABIC RAP MUSIC (What? We're BARBARY Pirates...) And THE LASH. And, er, RUM. And -- oh, BUGGER. Where was I?
---
John Scalzi - Toastmaster
John Michael Scalzi II is a professional blogger and award winning Science Fiction writer. His fiction works include the Hugo nominated Old Man's War,The Ghost Brigades, and The Android's Dream. The Last Colony, a sequel to Old Man's War and The Ghost Brigades will be out in Feb 2007 from Tor Books.
John currently lives in Bradford, Ohio with his wife, Krissy, and their daughter, Athena. He occasionally tapes bacon to cats.